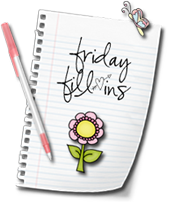 1.
I want to believe that the exam tomorrow
is not the end of the world.
2. Sitting here, listening to the sound of rain falling, I
so wanna grab a cup of cold coffee and a good book
.
3.
Cheeseburger Ü
tastes so good!
4. Sometimes, putting others first is
so hard to do. [Im baaaaaaad, i know].
5.
Sunsets
are breathtaking, really.
6. Well, maybe there is
a chance that I'll finish my machine exercise tomorrow
.
7. And as for the weekend, tonight I'm looking forward to
being able to review for the exam and read my new book
, tomorrow my plans include
doing that machine exercise [!]
and Sunday, I want to
go home
!